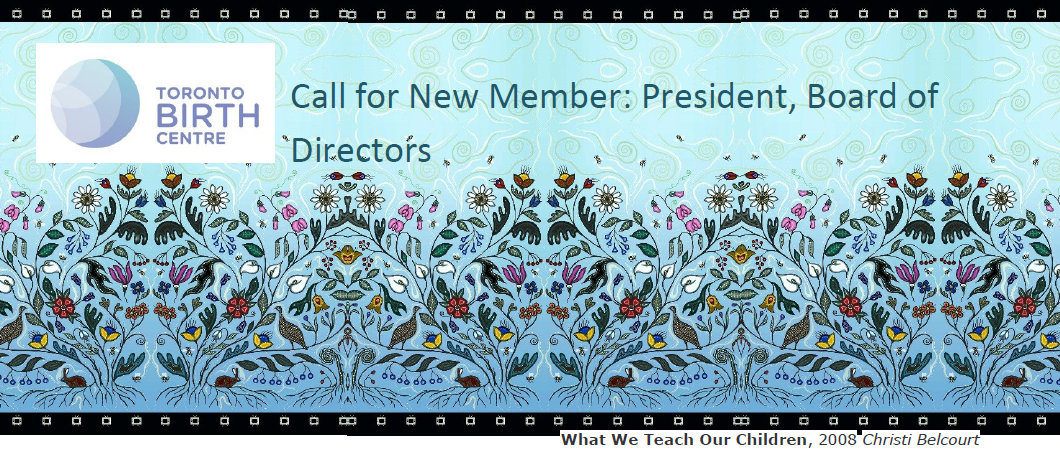 The Toronto Birth Centre (TBC) aims to build a space where pregnant people, families and communities can access culturally safe birthing care. The TBC Board is currently recruiting interested individuals for nomination to the TBC Board of Directors and aims to nominate members who can best accomplish the objectives of the TBC, in alignment with its vision, core values, and Indigenous framework.
Participation on the Board is an exciting opportunity to be an integral part of the ongoing development and implementation of the TBC as an innovative midwifery-led initiative.
The Board is looking to fill one unpaid volunteer position for an Indigenous person in the role of President for a 3-year term on the TBC Board of Directors.