NACM Receives the Peter Gillespie Social Justice Award!
Each year, Inter Pares honours the work of a Canadian social justice organization with the Peter Gillespie Social Justice Award — this year's theme was sexual and reproductive health and rights (SRHR).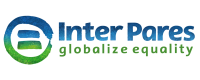 Inter Pares recognized the inspiring work of the National Aboriginal Council of Midwives and Clinic 554 with this year's Peter Gillespie Social Justice Award. For the first time ever, the selection committee chose two critical organizations to receive the award: one which is working towards the sustainable return of birth to Indigenous communities; and the other which is the only out‑of‑hospital access for abortion services and sole LGBTQ clinic in New Brunswick.
The award was presented in Ottawa, on April 29 at the Inter Pares Activist Fair: Conversations on Sexual and Reproductive Health and Rights. NACM Co‑Chair Claire Dion Fletcher received this award on behalf of NACM.